To save your progress at any time while playing Hooked on You, simply click on the gear icon found in the upper right-hand corner of the screen.

From here select "Save" from the list of options presented and click on your preferred save slot.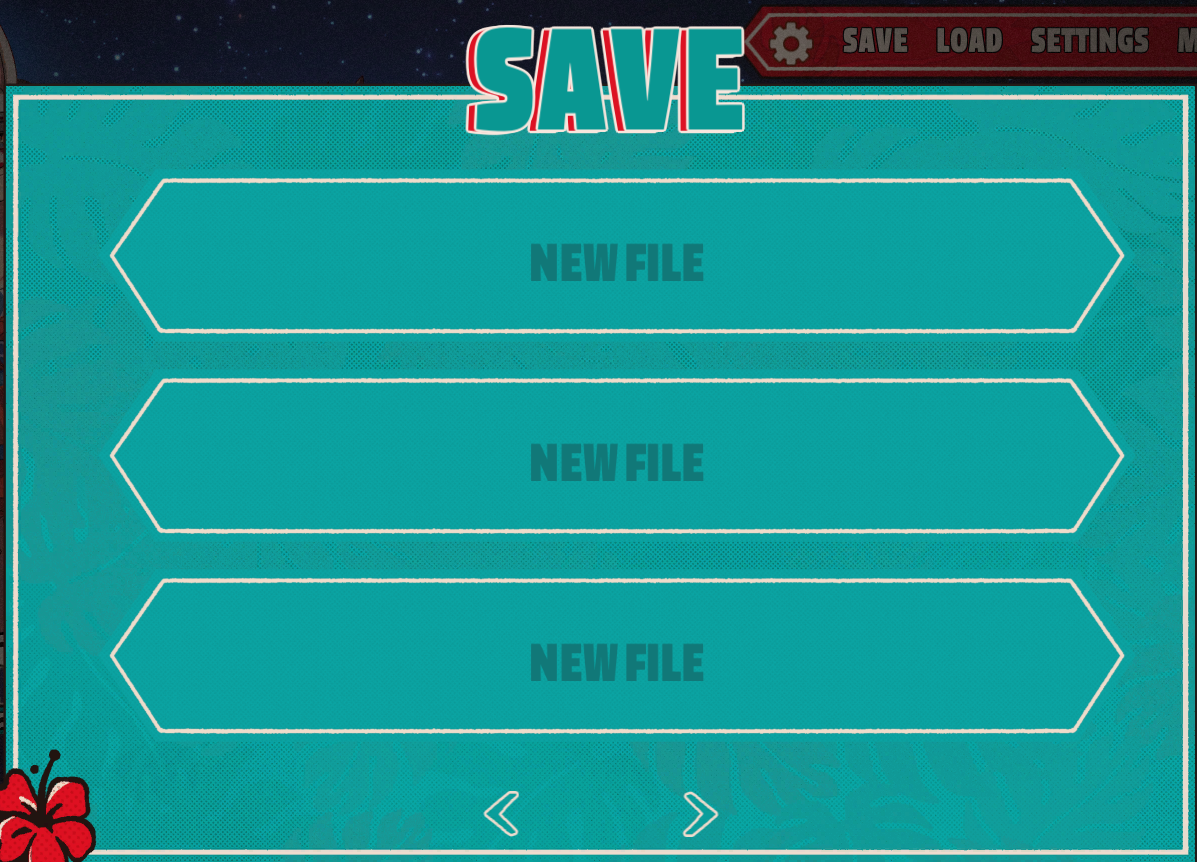 You have now saved your progress!